Click HERE to view the full catalogue, featuring all of your favourite vacuum filter, vacuum bag, compostable vacuum bag, panel / industrial filter, and restoration brands.  
Some of our brands include: 
Bissell

 

Clarke

 

Eureka

 

Euroclean

 

Hoover

 

Karcher

 

Mastercraft

 

Mosquito

 

Nilfisk

 

Nobles

 

ProTeam

 

Tennant

 

Windsor

 

… and more!

 
All Janitized products are guaranteed by our Blue Ribbon Warranty and Gold Seal Warranty. When you purchase Janitized® products you get premium quality filtration and peace of mind.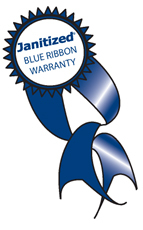 Blue Ribbon Warranty | In the event that an OEM manufacturer does not honor its warranty when using brand replacement bags, APC provides a product warranty that meets the OEM warranty.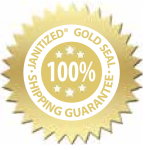 Gold Seal Warranty | In the event that we are unable to ship your order complete by the requested ship date, will add one free case of the back order. APC reserves the right to ship from more than one warehouse to complete your order.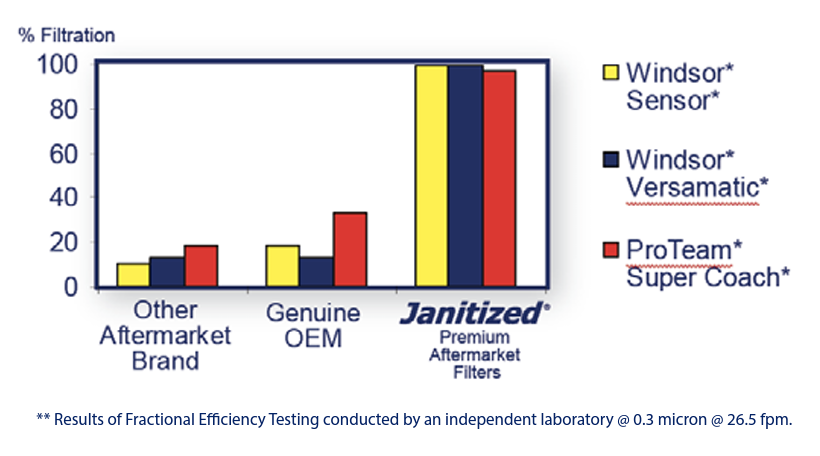 Up to 99% micro-filtration at 0.3 micron**  
Up to 40% increased airflow 
Up to 55% increased filter area 
Up to 46% stronger than Genuine OEM bags 
ABOUT US 
 Janitized® vacuum bags and filters are the industry's first and most comprehensive line of commercial grade aftermarket filters designed for commercial cleaning professionals.  Manufactured by APC Filtration Inc., an ISO 9001:2015 quality managed company providing over 25 years of air filter design, engineering, manufacturing and appliance testing to global equipment and appliance manufacturers. Janitized® vacuum bags and filters incorporate filter materials that meet or exceed OEM filter specifications and performance. These products are exceptionally tough and durable; built to handle demanding cleaning applications while improving indoor air quality (IAQ) and worker safety by capturing 99% of sub-micron dust particles and allergens.  Janitized® vacuum bags & filters meet and/or exceed OEM product specifications providing up to 40% more vacuum cleaner suction, up to 55% more dust loading area and up to 46% more wet/dry tear strength vs genuine OEM filter bags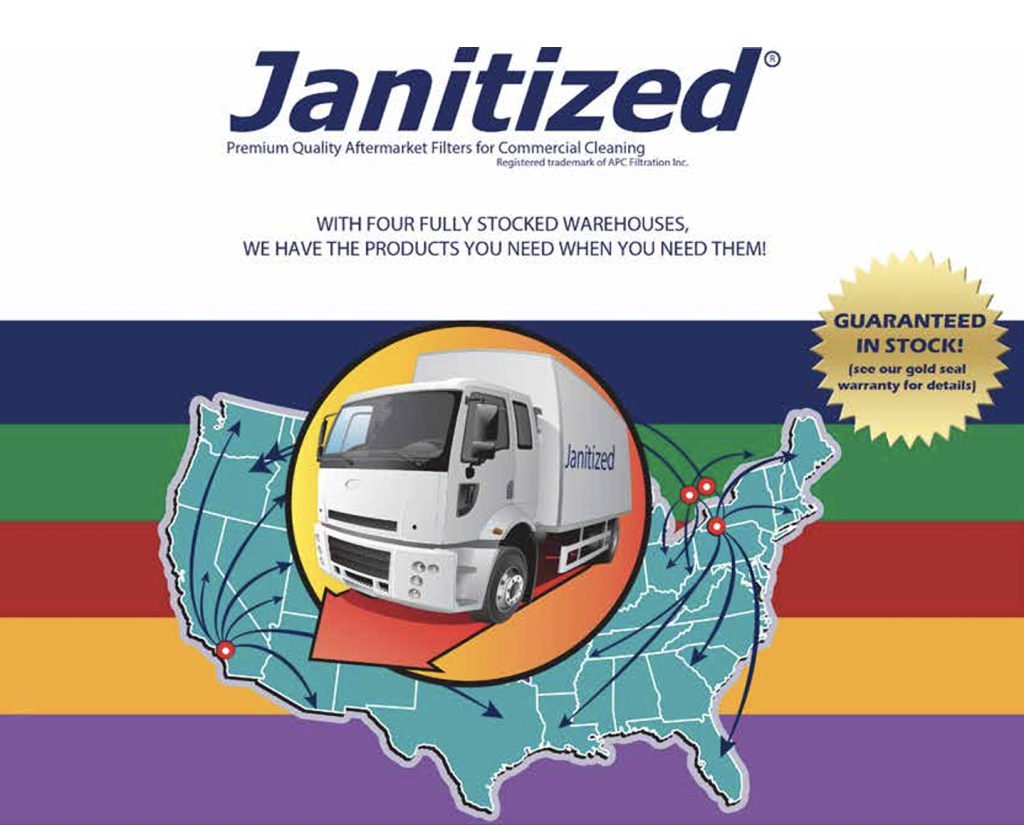 For complete distribution terms, please call 1-888-689-1235 or email us at customerservice@apcfilters.com.