Janitized® Replacement Vacuum Bags exceed OEM and aftermarket bags in every category!
At Janitized we are on a mission to create a cleaner, safer, and healthier environment by providing our clients with first to market filters.
Our innovative products are helping improve indoor air quality for people in a variety of industries including schools, healthcare, universities and colleges, warehouses, offices, manufacturing, commercial spaces, commercial cleaning services and more. 
Did you know?
Janitized® provides IAQ, worker safety and facility clean air management
Janitized® bags capture 99.9% of dust allergens as small as 0.3 microns in size to signi­cantly improve Indoor Air Quality
Proper Filtration is vital when cleaning to prevent allergens and harmful particulates from being released back into the air.
How do our vacuum filters improve IAQ?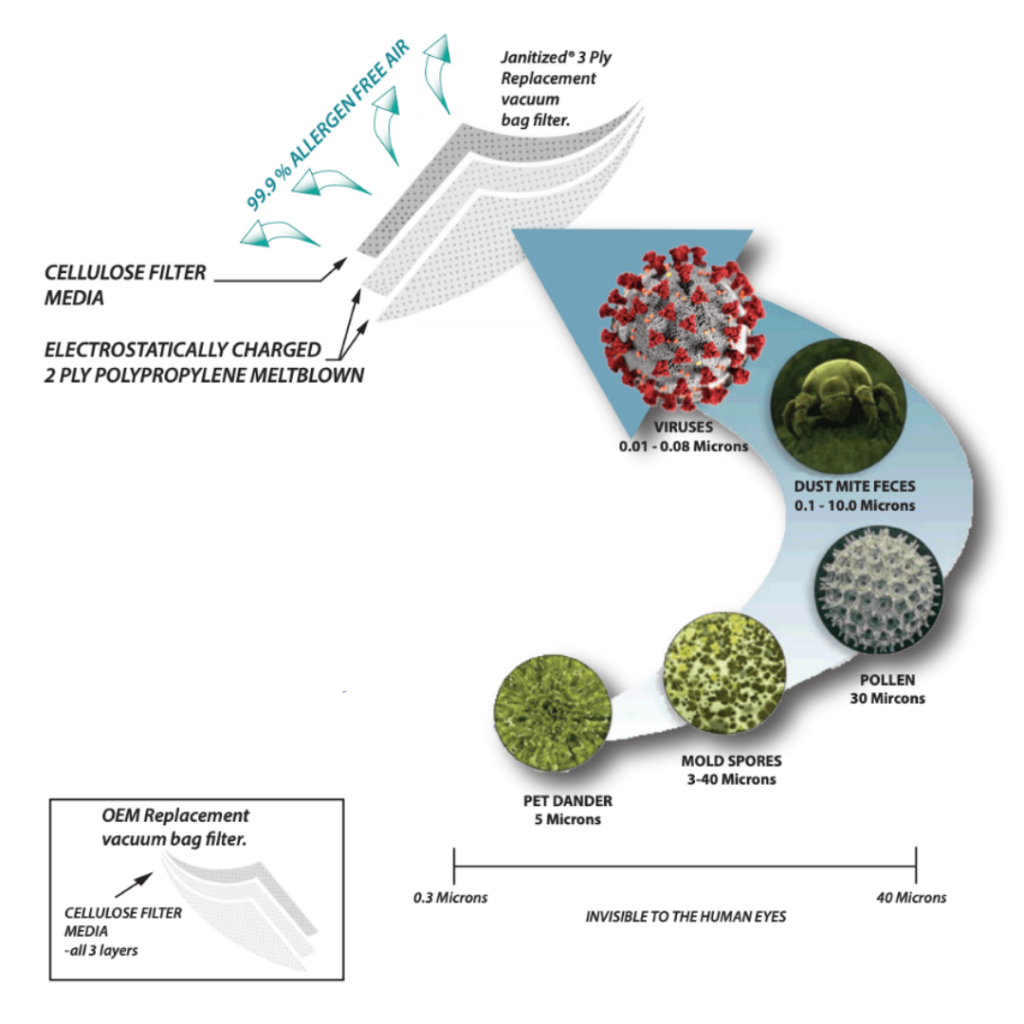 What is Janitized® Blue Ribbon Warranty?
In the event an OEM manufacturer does not honor its warranty when using Janitized® brand replacement bags, APC provides a product warranty that meets the OEM warranty. click here for full warranty details
What markets does Janitized® serve?
As of December 2011 we have been servicing USA and Canada. As of 2012 we also service Mexico, Central America, South America, and the Caribbean.
Ready to become a distributor?
For complete distribution terms and to learn more you can contact one of our team members!
Call us at 1-888-689-1235
Email us at customerservice@apc­lters.com
Submit a contact form HERE
We look forward to hearing from you.